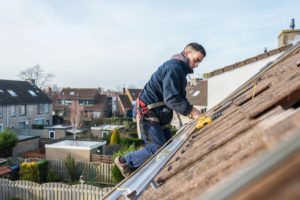 Commercial Roofing Services
---
Building in need of a roof repair or a roof replacement?
Let us help with your roofing project. It is less about the building or business you own and more about the type of roof on your building. Perhaps you are wanting to replace your roof and have questions regarding staying with the type you have now or an entirely different type of roof.
Protection
While some roofs are better fitted for high level of protection against outside elements or offer insect protection. Call us today to speak with a professional roofer regarding all questions and concerns about types of roofs, repairs, or re-roofing.
Roof Analysis
Our roof specialists will examine your existing roof; any and all conditions of your roof, including but not limited to: the structure of the existing roof, a complete analysis and check for any deficiencies, and our specialist will determine the best option for you.
---
Listed below are some of the type of roofs our experience roofers have specialty in:
Metal Roofs
Wooden Shingles
Asphalt Shingles
Slate Roofing
Architectural Roofing
and more!
---
Workmanship
Proper installation is just as important as the materials chosen to be used on your roof. Finding a roofing company that is skilled in installing the type of roof you want is key. Call today so you can compare costs, materials, labor, and warranty on craftsmanship, because your business is too valuable to chose just any company to perform the quality service you are looking to receive.
Questions?
Contact Us for any questions or service you may require. Our staff is here to assist you in your residential roofing concerns.
---
Call today to speak with a roof specialist: 804-272-5559
***Offering 24/7 Emergency Commercial Roofer Chesterfield VA