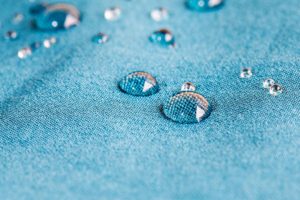 Have a Leak?
When you notice a leak coming from your ceiling, don't panic there are a a few simple steps to take while you await for a roof specialist to come and fix the leak. We guarantee three things when it comes to leaks: Find it. Stop it. & Guarantee it. 
---
Minimize Damage
First, minimize the damage: any dipping water from your ceiling should have a container/bucket underneath. Your possessions are valuable! Move them clear away from the leak. Be sure that all electrical and electronic equipment has been moved elsewhere.
Finding Leak
Third, finding the leak: many leaks come from areas of damage or missing shingles; chimneys, vents, corroded areas, or loosened nails. In other cases it may not be that simple, or easy to locate without actually being on the roof.
Insurance
Second, homeowner's insurance: you may want to contact your homeowner's insurance to see what is covered in your policy.
Speak with a Roof Specialist
Fourth, call us: you may be tempted to climb your ladder and fix the leak yourself. However, you may have peace of mind owning you called a professional roofer to find and/or verify where the leak is coming from. Sometimes fixing a roof problem yourself may not be as realistic as we hope. In any event, we are here to stop that leak. Let us find it, stop it, and guarantee it!
---
Questions?
Contact Us for any questions or service you may require. Our staff is here to assist you in your residential roofing concerns.
---